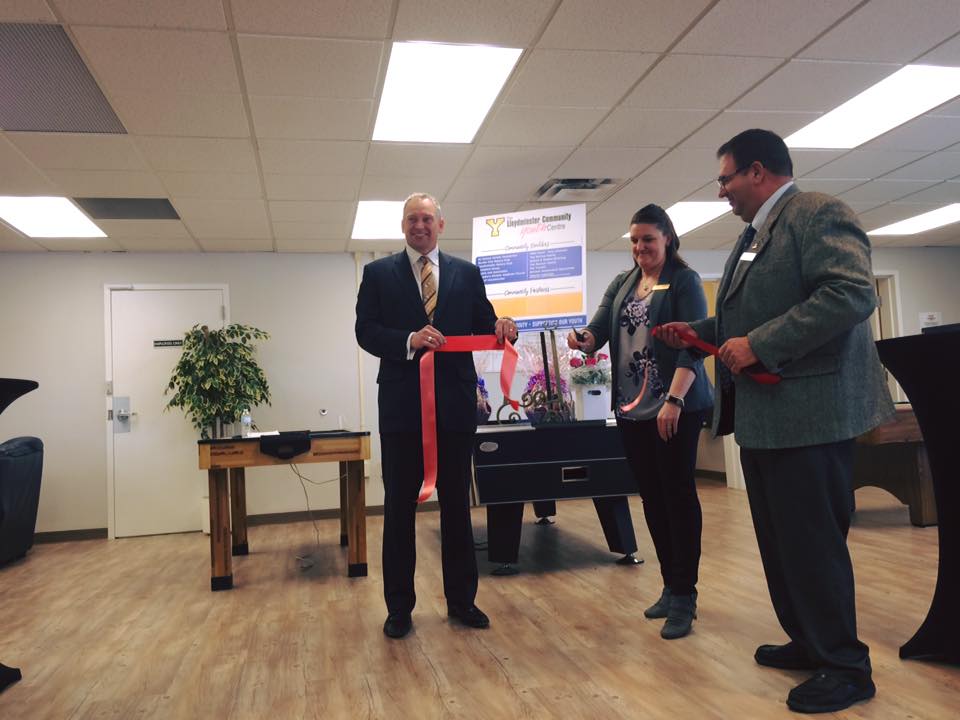 We have now officially opened our doors at 4201 47 Avenue! Thank you to everyone who has helped make our dream a reality.
The official amalgamation with the Lloydminster Interval Home strengthens our ability to better serve youth and families in our community. This strategic initiative provides operational efficiencies related to; staffing, management, facilities; and strengthens community partnerships, provincial relationships, lobbying capabilities and adds multiple layers of strength and leadership at the board level. The result is an increase in the effectiveness of both organizations and its ability to provide high quality service while saving community and government dollars.
Much like an iceberg, what the community sees is only a small part of what has been accomplished. Lead by our innovative, hardworking, board of directors we have secured a great long term building through our strong partnership with the City of Lloydminster, and we are pleased to announce that final renovations are well underway.
The Lloydminster Community Youth Centre is grateful for the community support we receive. Without our loyal partnerships and supporters LCYC would not be able to impact as many youth in Lloydminster.